On the occasion of the end of its January 2022 media campaign concerning the anonymous information system (whistleblowing), the Hellenic Competition Commission (HCC) would like to thank the citizens and businesses that used the whistleblowing platform and provided the HCC with valuable information.
The promotion and information campaign (through TV and radio spots, press releases, participation in radio broadcasts) resulted in an unprecedented response from the public, with report messages in January 2022 (55) now well exceeding in number those of the previous year (March - December 2021) since the implementation of the whistleblowing tool (44).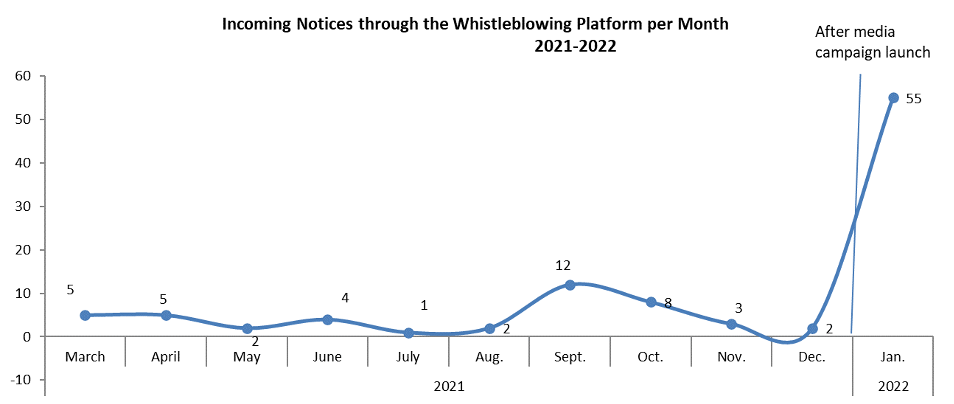 The increased use of the whistleblowing platform by business employees, business partners and the general public, and the variety of the problems reported indicate the existence of significant competitive concerns in a large number of markets, while demonstrating the need for reinforcement of the HCC's staff and closer cooperation with public authorities and services to address competition concerns.  
The HCC will continue, throughout 2022, to pursue initiatives in order to raise consumer and business awareness about the importance of using the system of anonymous provision of information on competition issues, especially through the creation of a special platform for anonymous complaints concerning bid-rigging in public procurement and an information program for contracting authorities, as well as to address the anti-competitive practices and distortions in the Greek market that affect consumers and businesses.
Citizens and businesses can find more information about the HCC's work and mission at https://www.epant.gr/en/. 
The HCC thanks the public for its confidence!
…stop cartels anonymously, force prices to drop!
Watch the video here or on the HCC's Youtube channel here.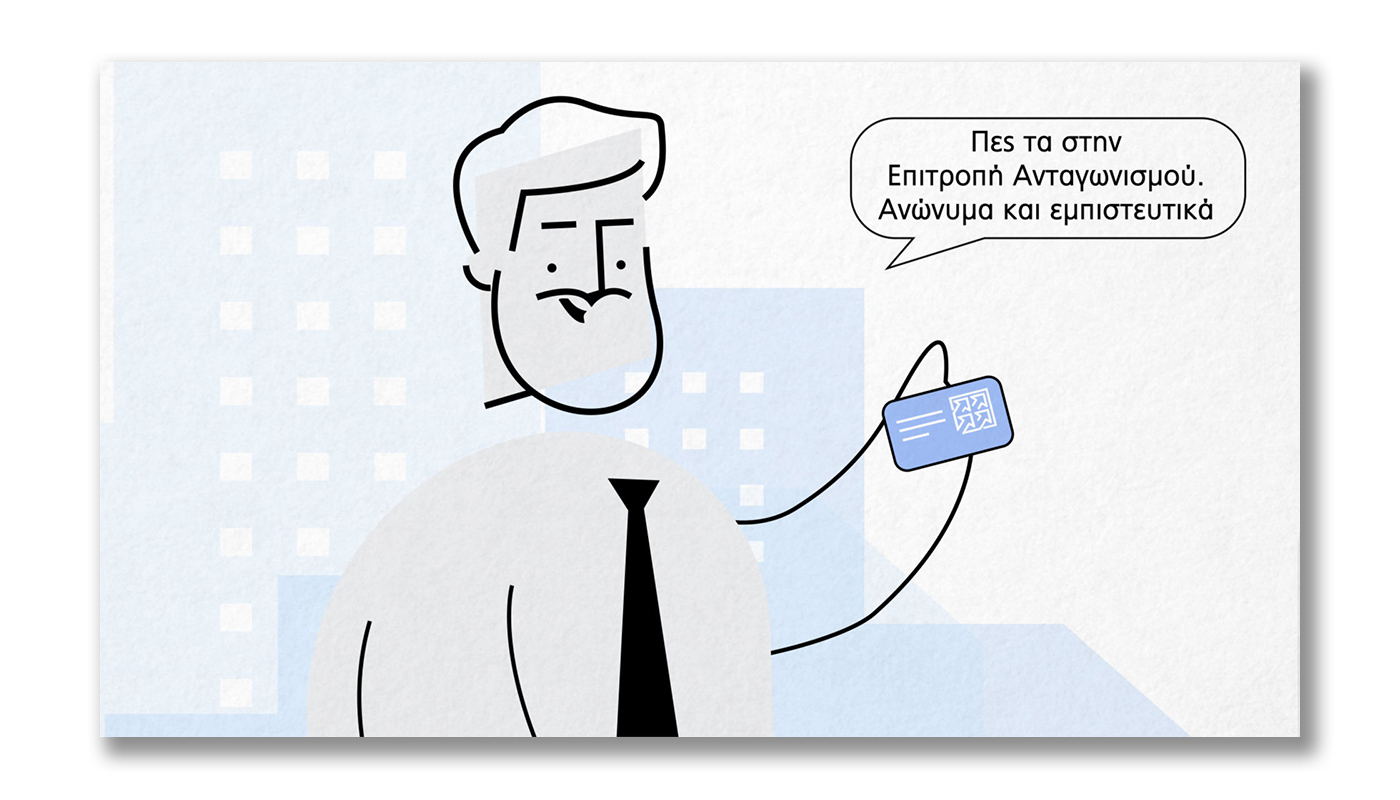 Blow the whistle to the HCC! Αnonymously and confidentially.